At RKM Aesthetics & Wellness, we are constantly researching new and better treatments to give our clients the best care possible. Among our exceptional dermal filler line is the FDA-approved Radiesse treatment. This next-generation dermal filler that is setting a new standard for the correction of facial lines and wrinkles. If you are tired of looking older than you really feel, you will be excited to know that Radiesse can provide you with immediate, visible improvement. Best of all, this filler is so effective that it can give you long-lasting results in as little as one or two office visits.
What Is Radiesse?
Radiesse is a safe and effective dermal filler that is aiming to become the new standard for the correction of facial lines and wrinkles, such as nasolabial folds. After years of rigorous clinical studies, Radiesse has now been proven to provide patients with long-lasting smile lines and wrinkle correction. In addition, this dermal filler is also beneficial for aging hands, helping to restore their youthful appearance. This filler is made of unique calcium-based microspheres suspended in a water-based gel. When injected into the skin through a simple, safe, and minimally invasive procedure, this gel delivers a natural look that lasts.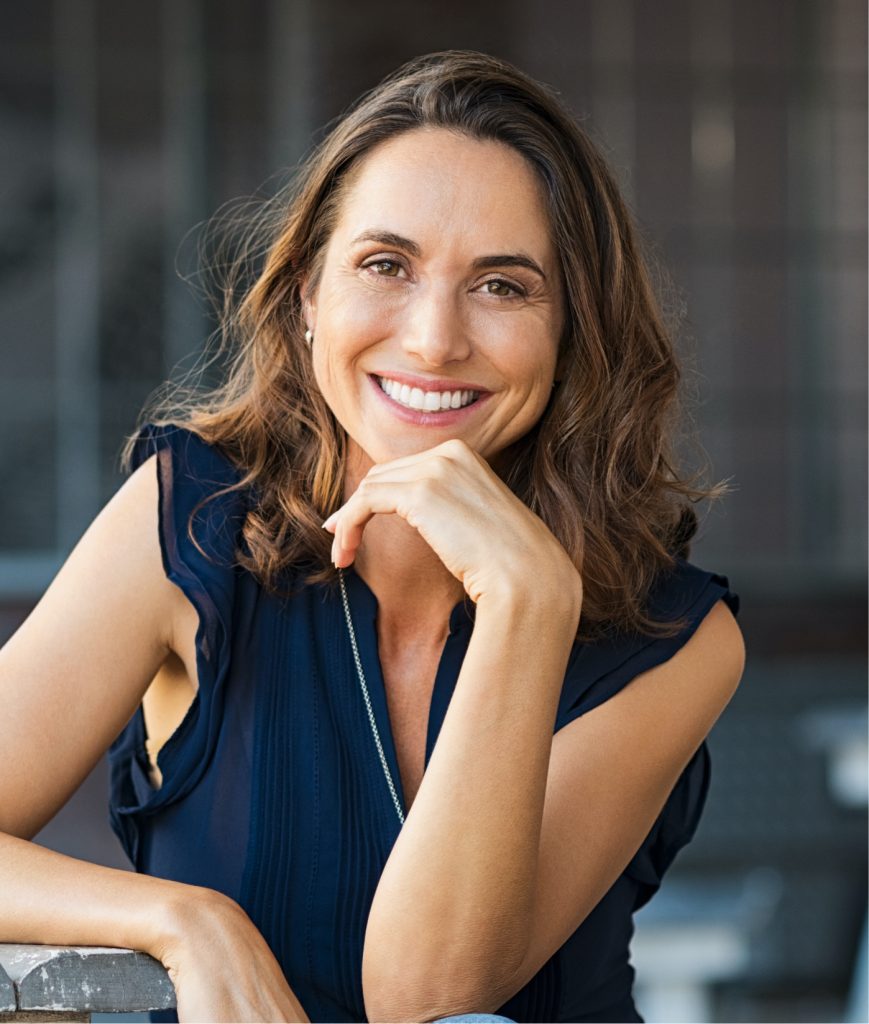 Radiesse Treatment Procedure
Radiesse is gently injected into the skin in small amounts with a very fine needle. Once it is injected, the gel improves the appearance of your skin while also stimulating the body to produce new collagen. This unique response provides visible improvement of folds and wrinkles as well as long-lasting skin rejuvenation. The ultimate goal of our RKM aestheticians is to provide you with stunning results, that is why each of our injections are accompanied by our AccuVein reader. The reader assures precise injection and drastically minimizes error, ensuring that you look your best.
Results of Trying Radiesse
After injection, Radiesse provides immediate improvement and continues to deliver results through new collagen stimulation. Results may last a year or more in most patients. Typically, 1-2 sessions are needed to ensure long-lasting results. Similar to other injections, Radiesse treatments may cause reactions such as mild irritation, edema, swelling, itching, discoloration, or tenderness at the injection site. These conditions typically resolve within 1-2 days.
Radiesse Injections in Ventura, California
Regain your beauty and rejuvenate your look with our specialized Radiesse treatments. At RKM Aesthetics & Wellness our expert team is here to provide you with comprehensive aesthetic treatments designed to restore your youth and confidence. Request an appointment by calling (805) 653-5070 or filling out the form below. We're looking forward to your visit!
Before and After Photos