Signs of loose skin become more and more visible as we age. Once we reach our 30s our collagen and elastin production decline dramatically, leading to looser skin in the face and several other regions of the body. When skin laxity impacts your face in particular, the effects of age are only reversible through aesthetic treatments and surgery. Thankfully, certain alternatives for treating these signs of aging do exist. Our caring staff at RKM Aesthetics & Wellness is excited to offer the PDO Thread Lift treatment for those looking for a minimally invasive option for treating their skin laxity.
What Is PDO Thread Lift?
The PDO Thread Lift treatment offered by our specialists makes use of absorbable, monofilament surgical sutures embedded within fine needles. These sutures are comprised of a non-toxic sugar molecule that contains very small umbrella-like attachments. These attachments lift and tighten from underneath the skin. These sutures are woven into a tight mesh and inserted into the subcutaneous layer of the skin. The PDO threads, once inserted, have the added effect of stimulating your skin's natural healing properties through collagen production.
PDO Thread Lift Procedure
A typical procedure at our Ventura center starts with a small injection of local anesthesia. After the anesthesia has taken effect, the suture is placed just below the skin. When placed under the epidermis, the cones provide an instant tightening and smoothing effect, giving your skin a natural lift. Over the course of the next 18 months, the sutures will safely dissolve, stimulating natural collagen production and offering long-term results. For added skin tightening and volume restoration, we also offer dermal fillers such as Juvéderm which can be used in conjunction with the PDO Thread Lift.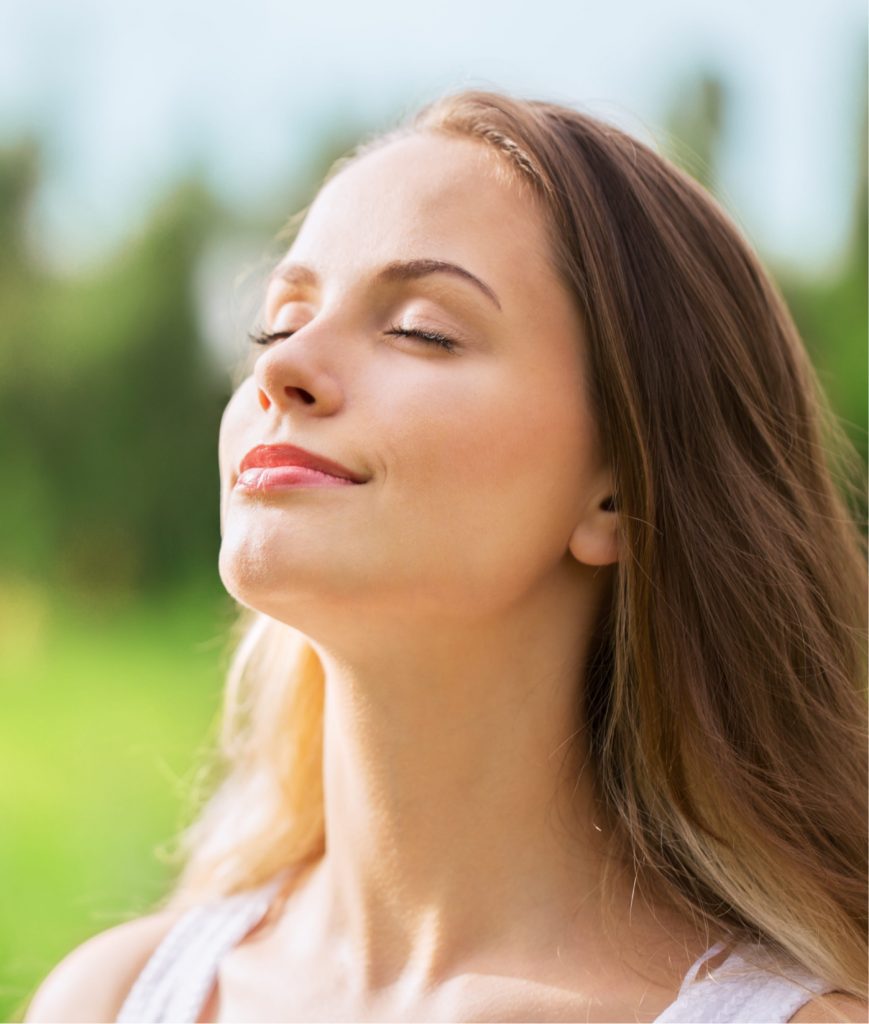 PDO Thread Lift Results
Unlike traditional surgical procedures, there is no general anesthesia, cutting, or deep tissue manipulation needed. Additionally, this minimally invasive procedure has a quick recovery time. This treatment is more like getting fillers than having surgery. The procedure lasts about 15-30 minutes and the majority of patients report mild to no pain. Some patients report feeling a small pinch during the process, but the comment we hear most is "that was easy." Following your treatment, some minor swelling or bruising may be present for up to two days. As your skin heals, it's important to avoid vigorous exercise to prevent further irritation. Results last for an average of 18-24 months.
PDO Thread Lift in Ventura, California
If you're interested in a non-surgical solution to sagging skin, the PDO Thread Lift may be the perfect option for you. This safe and effective treatment option is readily available at RKM Aesthetics & Wellness. To learn more about our full treatment options for skin laxity, request an appointment today by calling (805) 653-5070 or filling out the form below. We're eagerly awaiting your visit!