At RKM Aesthetics & Wellness, we believe in providing our patients with a total service package. As such, we are here to address your healthcare, wellness, and aesthetic needs to the best of our ability. In addition to our powerful aesthetic lasers, we are also proud to offer our specialized line of permanent makeup for those looking to enhance their look. Applying makeup can sometimes feel like a burden! Not only does the process involve meticulous attention, but it also robs you of precious time in the morning. That is why we're excited to announce that we're here to make the process much easier.
The permanent makeup offered at RKM is formulated for sensitive skin and applied through a process called micropigmentation. This system involves tattooing pigmentation below the first layer of skin. This process creates a long lasting result that effectively removes the need to apply makeup altogether.
What's Special About Permanent Makeup?
The beauty of our permanent makeup line lies in its unique pigmentation blend. Our original permanent makeup line is specially made for delicate facial skin and can deliver beautiful results without causing irritation. Each treatment is handled by an experienced RKM aesthetic specialist. When visiting RKM for makeup, you can rest assured that your beauty needs will be well handled by a talented professional. Let RKM work with you to determine the perfect "look" to match your skin tone and deliver the best results possible.
How Can Permanent Makeup Help Me?
Treatments can be done in as little as two sessions. When you visit, you can expect an in-depth consultation to determine your particular goals, followed by a 90-minute application process. The next procedure will be more of a "touch-up" to be done six weeks later. Due to the nature of the pigment we use, up to 50% fading is likely after the first appointment. That is why the follow up visit is extremely important and should not be skipped. As with all of our services, the application process will be made as painless as possible. We aim to deliver a comfortable experience each time you visit, therefore anesthesia will be applied prior to application if necessary.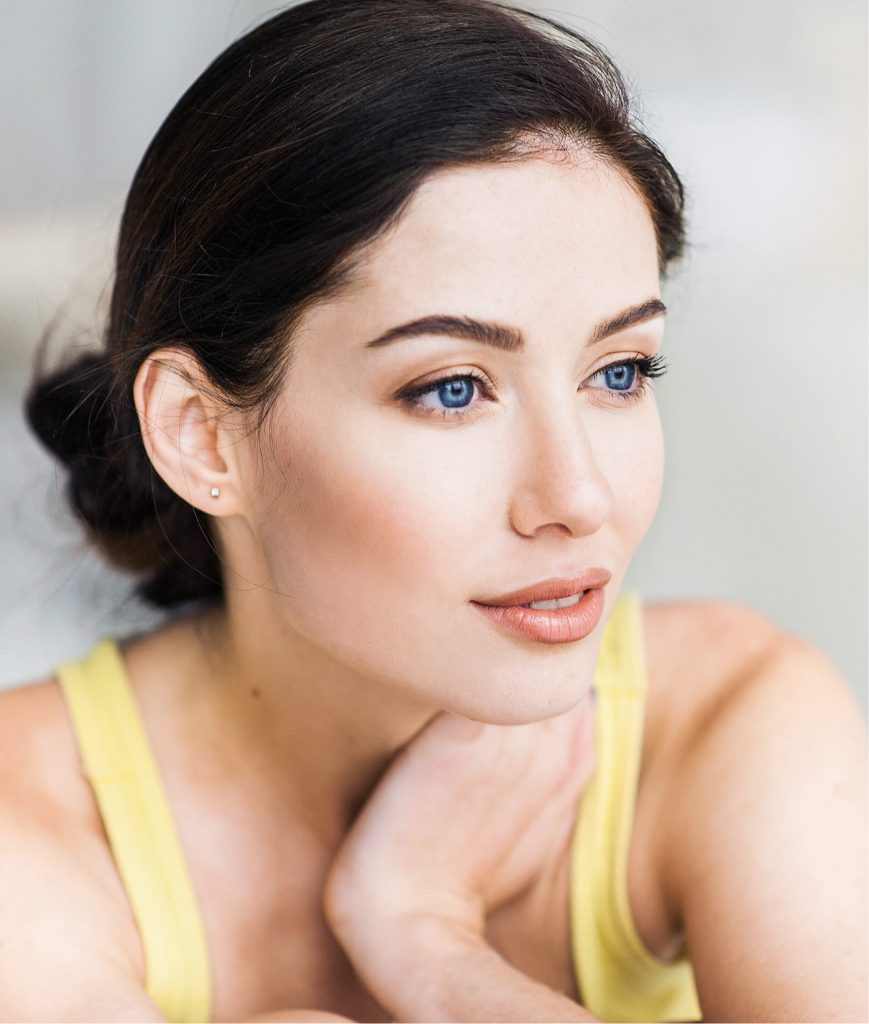 How Long Does Permanent Makeup Really Last?
The permanent makeup offered at RKM generally lasts between 3-5 years. However, results may vary because everyone retains pigment differently. To ensure optimal upkeep, we strongly recommend minimizing sun exposure. Avoiding sunburn through the application of sunscreen is a must. Additionally, you should avoid excessive exposure to chlorinated water, such as that found in standard swimming pools.
Permanent Makeup In Ventura, California
If you're tired of your daily makeup routine, why not consider RKM's special permanent makeup blend? RKM Aesthetics & Wellness is happy to provide patients with our full range of makeup, skincare, aesthetic, and wellness treatment options. To learn more about our full service line, request an appointment today by calling (805) 653-5070 or filling out the form below. We're eagerly awaiting your visit!