As we age, facial volume loss can become more and more apparent over time. As we lose collagen, our cheeks deflate, deep wrinkles begin to show around our lips, and our foreheads begin to sag. While it may sometimes feel hopeless, you can do something about facial volume loss. At RKM Aesthetics & Wellness, we happily offer a range of anti-aging treatments to help our patients regain their natural beauty and radiance.
What Is Facial Volume Loss?
Signs of facial volume loss tend to be more evident in the cheeks and lips. Over time, cheeks become more hollow and lips tend to thin. These changes usually begin in our 30s and worsen over time. When we get to that age, our bodies begin producing less collagen and subcutaneous fat. This, in turn, causes our skin to lose its elasticity and plumpness. Your face becomes thinner, your skin sags, and your complexion becomes duller. While these changes are unavoidable, we have several treatment options that can help you mitigate the negative effects of collagen loss.
Treatments for Regaining Facial Volume
RKM Aesthetics & Wellness offers a number of treatment options. These treatments are FDA-approved and administered with the highest degree of care for optimal results.
Juvéderm – Our Juvéderm injections improve the plumpness and texture of your face. Each injection is delivered with exceptional precision thanks to our AccuVein technology.
Belotero Balance – This filler specifically targets etched in wrinkles and fine lines around the lips, mouth, and eyes. Adding plump where it is lacking.
Microneedling – This treatment involves the use of tiny needles and can reduce signs of aging through wrinkle reduction and total facial rejuvenation.
PDO Thread Lift – This minimally invasive "facelift" procedure uses very small umbrella-like structures to tighten skin and make your face look plumper.
PRP Skin Rejuvenation – This plasma treatment has regenerative properties and can naturally promote skin healing when injected into trouble areas.
Radiesse – This safe and effective dermal filler is an excellent choice for the correction of fine lines and wrinkles.
Skincare Products – We offer a full range of skincare products formulated to improve your facial skin.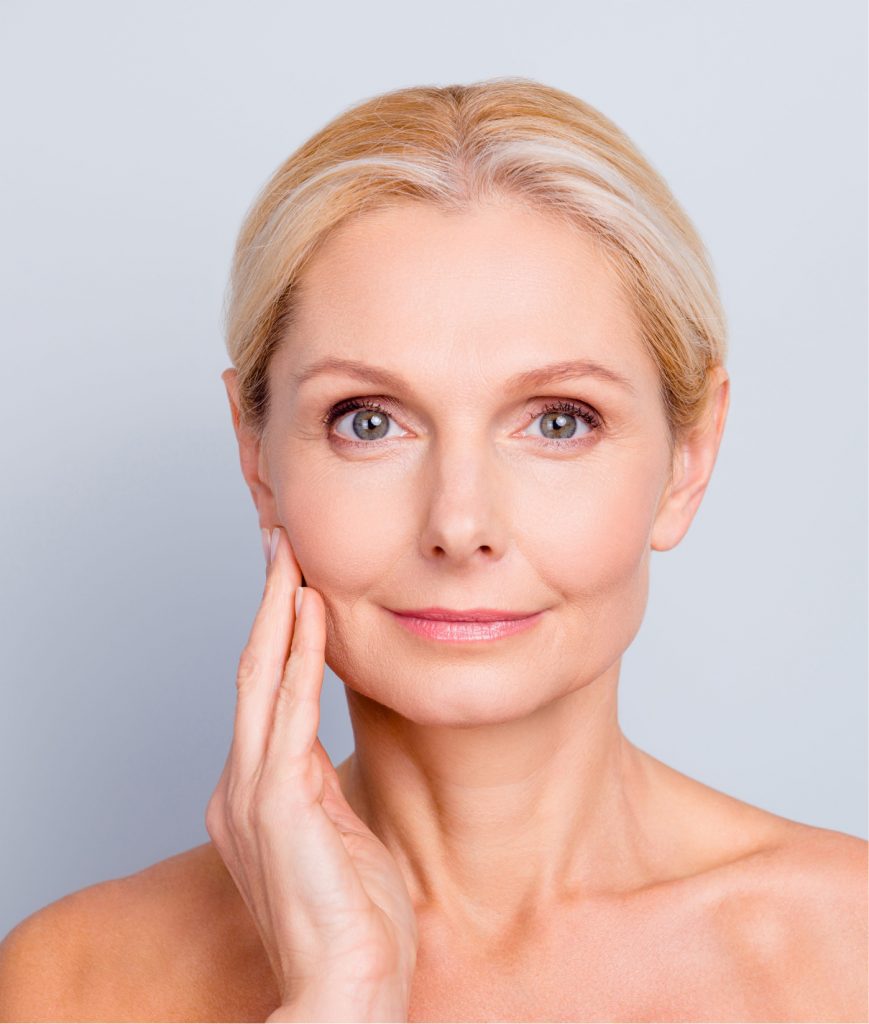 Facial Volume Loss Treatment in Ventura, California
Facial volume loss can make us feel much older than we really are and significantly diminish our confidence. At RKM Aesthetics & Wellness we offer several facial volume loss treatments designed to help you regain your confidence. Request an appointment by calling (805) 653-5070 or filling out the form below. We're looking forward to speaking with you!